ESALQ-LOG Visita/Otimiza-LOG
To expand, improve and implement logistic projects in companies, entities and institutions. ESALQ-LOG develops a program of scheduled visits.
This customized type of work seeks to understand the reality of each organization, reaching the expectations in a proper manner. At this stage, researchers from the Group go to the companies and institutions, presenting the ESALQ-LOG Group and its areas of activity, seeking to identify interaction possibilities between the Group and the companies.

OTIMIZA-LOG
The project aims at developing logistic performance diagnoses with a goal of understanding the logistics management of the company, based on identification and adoption of practices and improving solutions in its management process. The tool's application consists of three steps: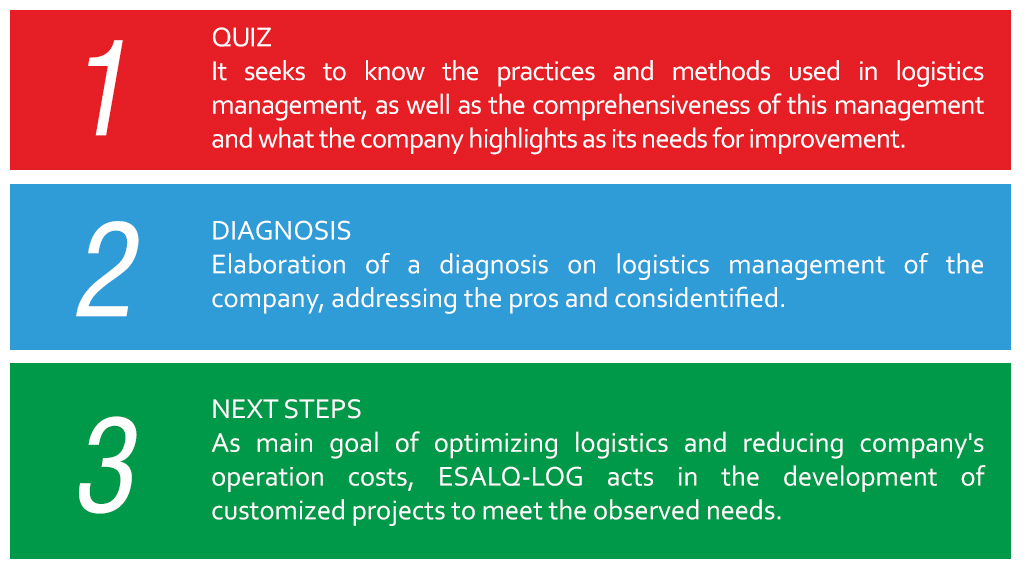 .