Storage Information System - SIARMA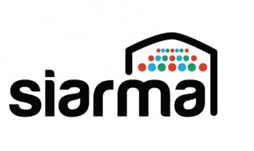 SIARMA - Storage Information System - is a ESALQ-LOG project related to storage of agricultural crops in Brazil. From systematic primary data surveys, analysis of storage costs and quantitative and qualitative information about the agricultural market, SIARMA generates information that, in an integrated way with SIFRECA, have been showing to be essential for the design of logistics projects related to the Brazilian agroindustrial complex.
Below one can see some developments derived from SIARMA project, which are traditionally conducted by ESALQ-LOG:
Storage tariffs surveys.
Mathematical models to locate new warehouses and transshipment terminals.
Investments viability of new storage infrastructure.
Stock management models.
Storage costs surveys.
Strategic use of storage.
Analysis of public policies focused on storage in Brazil.
It follows one of the highlights of material developed by ESALQ-LOG in the SIARMA Project. For clarification of doubts related to the possibility of accessing other studies, please contact us.
---
LOGISTIC STRATEGIES SIMULATOR
In an integrated platform with primary data from SIARMA and SIFRECA, as well as secondary data (static capacity of storage, production, export, among others), the Logistic Strategies Simulator brings a set of information to help in decision making and support for logistics management. Its interface allows the user to evaluate logistics scenarios based on freight and storage price indicators, allowing an optimized evaluation of expected net revenues through selected logistics strategies.
Get to know the platform, updated with data from 2016. Download the free version (available in Excel software), which allows the user to simulate the marketing strategies of the main soy producing regions of the states of Mato Grosso, Mato Grosso do Sul, Goiás and Maranhão.

To access a complete and up-to-date version of the tool, please contact us.
---
ANALYSIS OF STRATEGIES IN USING STORAGE
"Is it worth storing the production to then sell it in the off-season period? Is it possible to get higher revenues, even with storage costs? Does storage ensure increased revenue for all crops?"
This material consolidates ten years of analysis that have been developed by ESALQ-LOG Group, in the SIARMA Project.
Based on the analysis of the municipality of Sorriso (MT), this spreadsheet allows identifying, for the period between 2007 and 2016, what were the best marketing strategies by producers in this region. The analysis shows that the use of storage allows producers to obtain additional revenue, compared to a production sale scenario at the time of harvest. However, this benefit does not occur for all crops.
Make the simulation and identify the commercialization strategy of the most indicated crop each year. Click below and download the free version of the spreadsheet (available in Excel software). Also access the tutorial for the use of the spreadsheet.

To access a complete and up-to-date version of the tool, please contact us.
---
STORAGE PRICE INDICATORS
Among its activities, SIARMA periodically surveys grain storage tariffs, charged by some agents of the sector in Brazil. From this material, ESALQ-LOG consolidates a database on the cost associated with grain storage in Brazil. Click here and download the executive report on the collection of information about grain storage tariffs in the Brazilian Midwest.
To access the older versions of reports of SIARMA, click here.